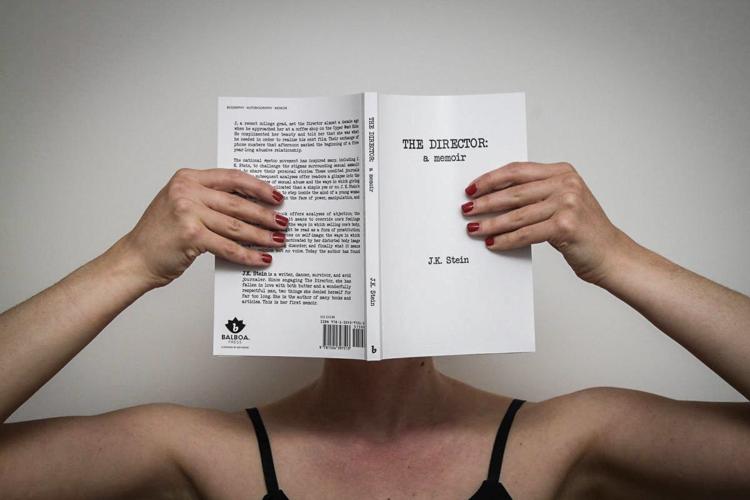 "The Director" was provided to the Exponent for review from author J.K. Stein, and the story carries an emotional punch far heavier than its size would entail. Detailing Stein's five-year-long abusive relationship with a man she refers to only as "The Director," the book provides a look into the harsh realities of sexual abuse.
Right from the very first chapter, the Director is clearly a perverse and self-absorbed human being, declaring that schools should teach him alongside the likes of Schiller and Hegel to unashamedly asking the author about her pubic hair in the middle of their dinner at the Harvard Club. The encounters only continue from there, as Stein brings the reader along with her throughout this experience.
In the foreword to the piece, Stein describes a conversation she had with her partner in the wake of the accusations against Harvey Weinstein of sexual abuse, during which she describes her partner as being "[unable] to fathom anyone engaging in acts so vile." The Director, to me, stands as an answer to those who are unable or unwilling to comprehend the magnitude of the extent of sexual abuse. Stein provides readers with her own firsthand account and shows the reader just how much her experience with the Director impacted her.
In this story, his title is enough. It speaks to the power that he holds, both in the film industry as well as in Stein's relationship with him. This power dynamic is explored and sometimes complicates the line of consent from being as simple as a yes or a no. The Director dangles before Stein the promise of an acting career, a common connection through their Jewish heritage, and constant bouts of psychoanalysis. From their first encounter it is clear that Stein is repulsed by the Director and by the things that she does, but she finds herself continuing to spend her time with him as a result of this abusive dynamic.
All in all, "The Director" is an incredibly emotional and insightful work and takes its readers on an exploration of the actualities of the abuse and harassment that plague not only Hollywood, but countless relationships around the world. And through it all, Stein provides the reader with a truthful and compassionate voice, as her memoir is as much a therapeutic work for herself as it is a hope that others can find their voice as well.
If you would like to read "The Director" for yourself, you can buy it at Stein's website: www.thedirector.info. You can also reach Stein herself atthevoiceofj.k.stein@gmail.com. And if you are on the fence, don't be. Go and read this book. It will be time well spent.