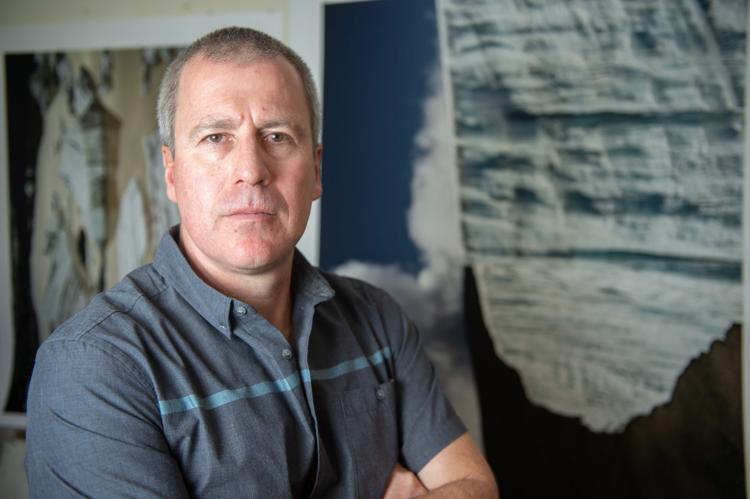 MSU Professor of Photography Ian Van Coller was awarded a fellowship with the John Simon Guggenheim Memorial Foundation this April. This prestigious award is used to assist the development of scholars and artists through grant funding and name recognition to help them engage in research. Only 175 out of about 3,000 applicants are accepted every year, and only the most exceptional artists and scholars receive the honor.
Van Coller submitted a portfolio of photographs researching climate change, which he has been working on since 2012. Through visuals, he shows examples in nature that record the change in Earth's climate, like images of ice. Since ice traps history, like pollen or gases, it can be analyzed and compared with today's conditions to study climate change. He has already been recognized for some of his other work, both nationally and internationally, including by the Library of Congress and the Metropolitan Museum of Art.
Van Coller has often traveled to research sites to take pictures, and works closely and collaborates with those in paleoclimatology for this project. "When I come back to the studio, I let them annotate the photos," Coller said. "I'm becoming a scientist, and scientists are becoming artists."
Because of the lack of funding in the arts, the award is a great opportunity. His work aims to be scientific and artistic in order to show the world what changes have occured in nature and how they compare with Earth's history. Van Coller is also passionate about working further with students to continue to develop his findings.
"I'm very interested in working more with graduate students," Van Coller said. "If there are other students working on paleoclimatology, I'd like for them to reach out so I can work with them."