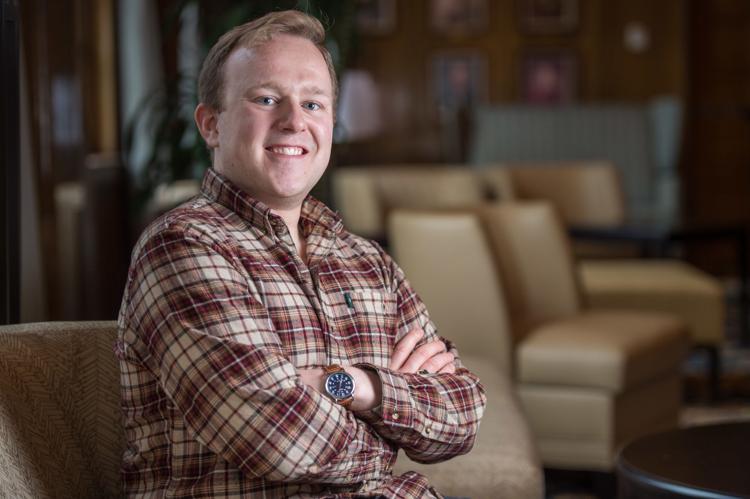 Dear reader,
I write to you from the end of a long academic road and an entirely atypical undergraduate experience; atypical in that this very paper, the MSU Exponent, has been a mainstay of my collegiate career from the beginning. It is hard to sum up over a hundred editions' worth of memories, experiences and love in a mere few hundred words. This is my earnest attempt, and it is difficult to know where to begin. 
At the risk of dating myself, I first applied to the MSU Exponent as an opinion writer in the far, foggy memory of the 2010 academic year – my "first freshman year" as I like to call it. It was late in the spring semester and, due to my premature departure from MSU as a freshman dropout, my ambitions of writing for the Exponent would not come to fruition until fall, 2013 when I returned to campus. I had the great pleasure of contributing to the opinion section for the year before serving as the opinion editor the following year. One thing lead to another and, after a two-year stint as the managing editor, I found myself in the most objectively comfortable (it's quite plushy) and simultaneously terrifying chair in the newsroom as the editor-in-chief. The responsibility that comes with that chair is, frankly, life-changing.
There's a certain sensation of monumentality that overcame me early into my career at the Exponent, around the time I joined the editorial staff. It only takes a cursory glance at our cover to know why: The Exponent has been in print since 1895. While the rest of rdmpus celebrated the 125th birthday of this university, the Exponent had its 123rd. Well over a century's worth of student-led journalism is a quietly mighty thing.
It has been a deep honor to be even a small part of this paper's history. In fact, it may be one of the greatest privileges of my life. The Exponent fundamentally changed me as a person. Throughout the past five years, I have learned from some incredible and consummate professionals, students and mentors alike. I have witnessed firsthand the power of student journalism on this campus. I have laughed, cried and grown alongside my colleagues in the newsroom, late into the evening on countless publication nights. I am all the better for it.
I must, in parting, thank some incredible people who make this publication possible. To my stalwart editorial staff, Jana, Kylie, Rolf, Colter, Audrey, and Zach: thank you for your dedication, professionalism and honor to your craft. You fill my heart with pride. To the Exponent's intrepid advertising director, Raymond: you had the hardest job in most difficult circumstances. Thank you from the bottom of my heart for your creative efforts. To the Exponent's indispensable professional advisor, Peter "The Colonel" Fox: thank you for your ready advice and mentorship which guided me every step of this journey. To the Exponent's Publication Board: thank you for your caring and careful work to guide this paper. To our dear readers: thank you for picking this paper up and participating in our legacy.
Finally, a most sincere thank you to my second-in-command and the Exponent's upcoming editor-in-chief, Julia. Your professionalism, dependability and friendship have been irreplaceable to me. With you at the helm, this paper is in good, steady hands.
Here's to every Exponent story that has yet to be written.